Whitechapel Bell Foundry Tour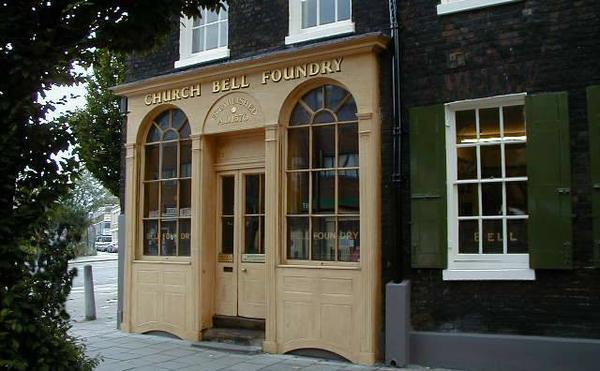 The Whitechapel Bell Foundry, Britain's oldest manufacturing company, was established in 1570 during the reign of Queen Elizabeth I. Research has traced the line of founders back to 1420. It is famous for manufacturing the original Liberty Bell, and Big Ben.
The factory makes bells from the very large to the very small. The factory shop (open Monday-Friday from 09:00 to 17:00) sells bells and merchandise. Factory tours are restricted and only take place on designated saturdays when the foundry is not operating. They must be booked in advance. The tour lasts about 1½ hours and numbers are limited.
Restrictions
Children under the age of 14 years are not permitted on the tour.
As this is a factory environment, closed shoes must be worn (no open-toed shoes or sandles are allowed). If you don't come wearing appropriate footwear, admission to the tour will be refused.
Doors are locked during the tour, so latecomers will not be able to gain access. Arrive early!
Ground floor access can be provided to wheelchair users via ramps, however access to other floors is not possible.
Whitechapel Bell Foundry is located in Whitechapel in the north east side of the city. Click the map pin icon to view the location on a map.
For details of the limited dates when factory tours operate and the tour times, click the "More info" button below.
32-34 Whitechapel Road, London, E1 1DY, United Kingdom
£14.00

There may be other price categories (possibly higher or lower) available. Click the 'More Info' button for details.