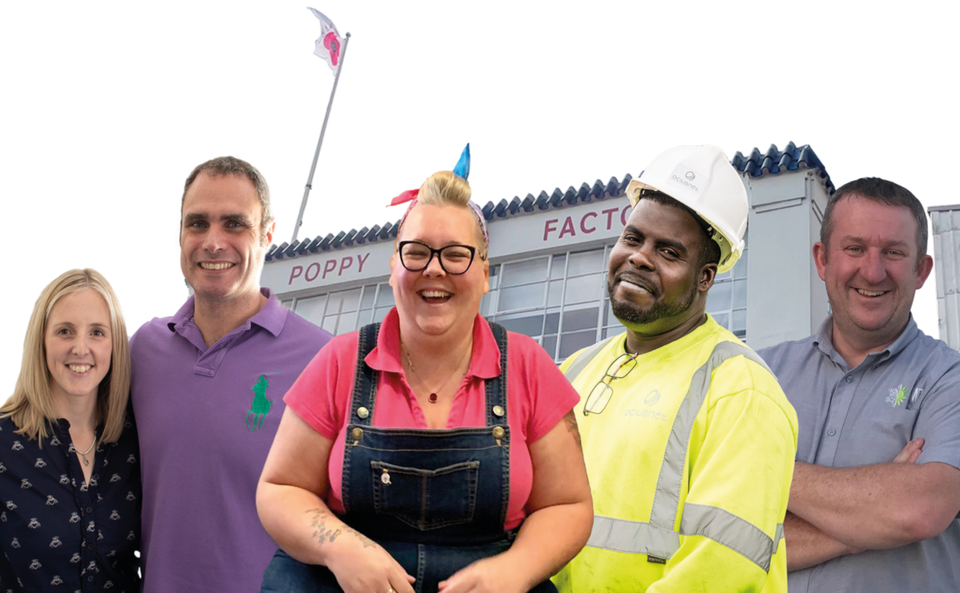 The Poppy Factory makes poppies, crosses and wreaths which are worn by many people on Remembrance Day, each 11th of November. Most of the employees are ex-Servicemen and women or dependents of ex-Service people.
The Poppy Factory was started in 1922 to provide employment to disabled Service veterans. Today, they continue with this mission, and also help veterans find employment with other businesses and organisations in their own community.
Visitors to the Poppy Factory will be shown the history of the Factory, how poppies and wreaths are made. The Poppy Factory helps veterans of the Armed Forces with mental or physical health difficulties, and also those who need some support in seeking employment and overcoming barriers of various sorts.
Visitors can view and purchase souvenirs in the gift shop.
The Poppy Factory is located in Richmond, 16km (10 miles) east south east of London city, about 40 minutes by car or train. Click the map pin icon to view the location on a map.
The Poppy Factory Tour is fully accessible to wheelchair users and people with mobility problems. For information about opening hours and tour times, click the "More info" button below.
20 Petersham Road, Richmond, Surrey, TW10 6UR, United Kingdom
£12.00

There may be other price categories (possibly higher or lower) available. Click the 'More Info' button for details.