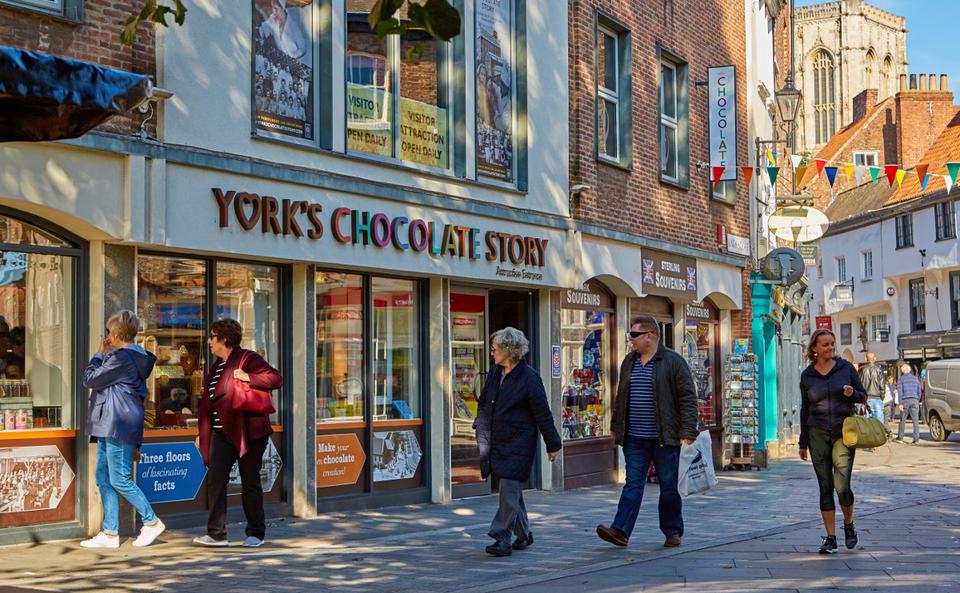 A celebration of York's chocolate-making history and the famous brands which were made here. It combines a little bit of chocolate history, where chocolate comes from, how it is made, with demonstrations, tastings and where visitors can make their own chocolate creation.
The experience has interactive displays to engage the young visitors as well as information about the famous chocolate brands that the older visitors will instantly recognise.
In the Indulgence Zone (yes, that's what they call it) visitors can purchase chocolate drinks, sweets, have a chocolate fondue and purchase confectionery souvenirs and gifts.
York's Chocolate Story is located in the centre of York. Click the map pin icon to view the location on a map.
For more details about York's Chocolate Story, opening times and to book tour, click the "More info" button below.
King's Square, York, YO1 7LD, United Kingdom
£12.50

There may be other price categories (possibly higher or lower) available. Click the 'More Info' button for details.