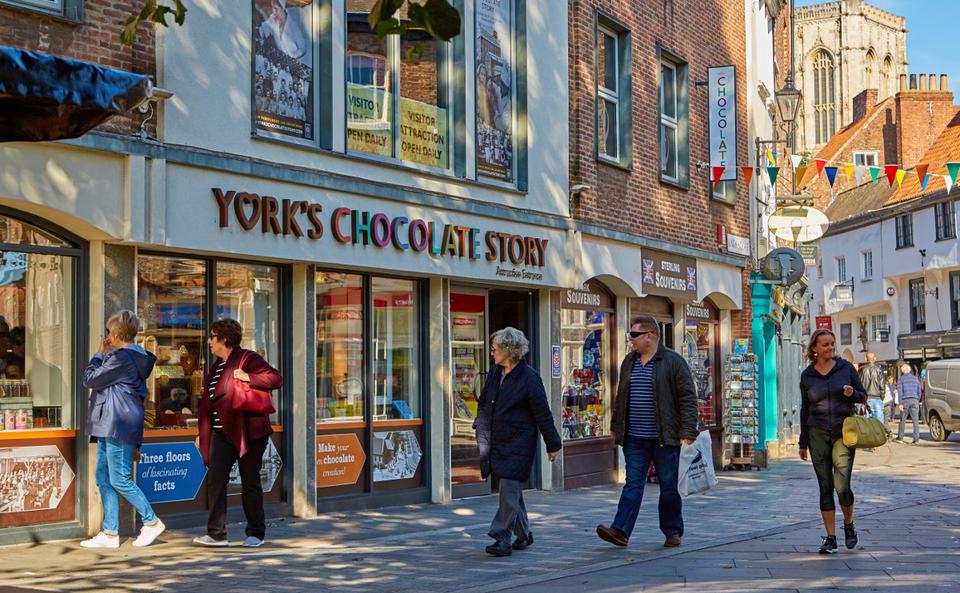 A celebration of York's chocolate-making history and the famous brands which were made here by York's most famous chocolate-making families. Discover the origins of chocolate, how it is made, and how to taste it like an expert. Are you interested in sustainability? If so, you'll be glad to learn about the sustainable future of chocolate - now that's important!
Uncover the surprising secrets behind some of York's famous chocolate products, such as the Chocolate Orange and the KitKat. After all the interesting history and information, you'll be getting ready to indulge in some of the chocolates, and there's no better place than York's Chocolate Story shop.
The venue also offers various private hire packages and a Chocolate Masterclass which can be great fun for hen parties, staff & teamwork activites and corporate groups.
York's Chocolate Story is located in the centre of York. Click the map pin icon to view the location on a map.
For more details about York's Chocolate Story, opening times and to book tour, click the "More info" button below.
King's Square, York, YO1 7LD, United Kingdom
£13.50

There may be other price categories (possibly higher or lower) available. Click the 'More Info' button for details.