Morgan Motor Company Malvern Factory Tour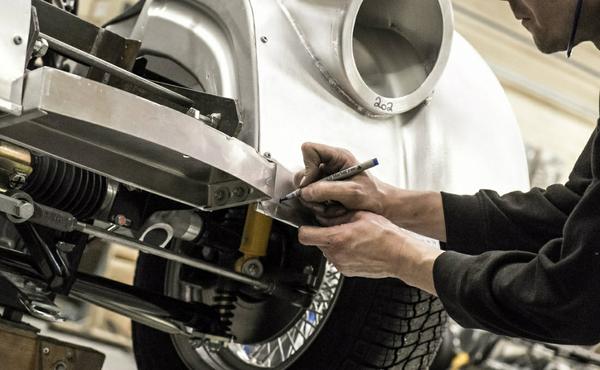 The Morgan Motor Company has been making performance sports cars for over 100 years. They continue to push the boundaries of speed, charisma, style, craftsmanship, quality and classic good looks. Come and see how these sporting classics are built!
Morgan motor cars are crafted from the core materials of ash (for its strength, light weight and vibration dampening properties), aluminium (for light weight) and leather (for its beauty and durability). The natural properties of these materials are respected and harnessed to produce a top quality motor vehicle.
See the chassis being assembled, the engine and electrical systems being added and the vehicle's wooden frame being constructed from ash timber. Marvel at the way the ash is shaped into curves and how the various joints are made from this natural and environmentally friendly material.
Watch the care and attention to detail that goes into producing each and every panel to ensure that it is finished to the highest standard.
Following painting, the leather trim is added. Find out how many leather hides goes into a typical Morgan motor car.
Factory tours of the Morgan Motor Company facility take place daily. Pre-booking is essential.
Restrictions
Not suitable for children under 5 years of age.
Dogs are not permitted in the factory or Visitor Centre.
Disabled visitors are welcome. There is a limit of one wheelchair user per tour group, so if you use a wheelchair, make this known at time of booking.
The guided tour lasts for about 2 hours, and visitors should note that they will be on their feet the entire time. There are no seats or resting areas for visitors in the factory.
For details of tour times and prices, click the "More info" button below.
Pickersleigh Road, Malvern, Worcestershire, WR14 2LL, United Kingdom
£22.50

There may be other price categories (possibly higher or lower) available. Click the 'More Info' button for details.