Mini Plant Oxford Factory Tour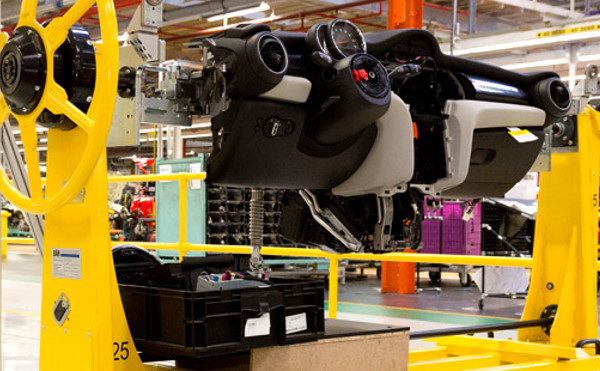 Oxford is the birthplace of the Mini and the centre of its production. Hundreds of Mini motorcars, manufactured to the specifications individually chosen by customers, leave the factory each day. Here you can see behind the scenes at this vast factory and view this iconic car being manufactured.
Restrictions
Photography and filming on the tour is prohibited. Cameras and mobile phones may not be used and can be placed in lockers.
Closed shoes must be worn for safety reasons. No sandles or shoes where parts of the feet are exposed.
All tour participants must be at least 14 years of age. Visitors under 18 years of age must be accompanied by an adult.
Wheelchair users are welcome on the tour and must bring their own wheelchair.
People with heart pacemakers will not be able to take the tour.
No pets or animals are permitted on the factory tour.
The factory tour lasts approximately 2 to 2½ hours and covers a distance of up to 3.5km, so comfortable, closed shoes should be worn.
The Mini car factory is located in the south east of Oxford, about 8km (5 miles) from the city centre. Click the map pin icon to view the location on a map.
Visitors should arrive 10 or 15 minutes before the start of the tour. For further details, including tour times and to book a tour, click the "More info" button below.
Eastern Bypass Road, Oxford, Cowley, Oxfordshire, OX4 6NL, United Kingdom
£19.00

There may be other price categories (possibly higher or lower) available. Click the 'More Info' button for details.