John Bull Confectioners Factory Tour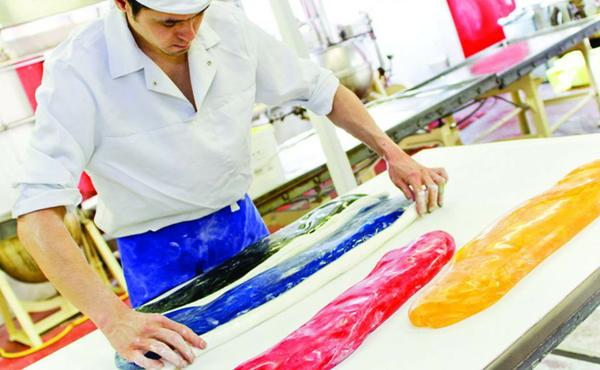 A visit to the John Bull Confectionery factory is an opportunity for the curious to learn about candy making and to make some sweets of your own. It is a real delight for children and adults alike.
The sweet factory tour is a total sensory experience. See and learn how sticks of rock are made. Hear about the history of confectionery making. Smell the aromas of the flavourings and chocolates. Touch: make your own chocolates. And finally, taste a sample of the wonderful products.
The factory shop and café provide an opportunity to relax and purchase some confectionery for your friends and family (or for yourself!!)
The John Bull Confectionery factory is located 5km south of Bridlington via the A165. It is 32km (20 miles) south of Scarborough via the A165, about a 40 minute drive. Click the map pin icon to view the location on a map.
Factory tours operate from Easter to October. You should telephone ahead to check on tour availability before you travel. For further information about the factory tours, click the "More info" button below.
Unit 1, Lancaster Road, Carnaby Industrial Estate, Bridlington, Yorkshire, YO15 3QY, United Kingdom
54.064019832884,-0.241230067181
£4.00

There may be other price categories (possibly higher or lower) available. Click the 'More Info' button for details.