Glenfiddich Distillery Factory Tour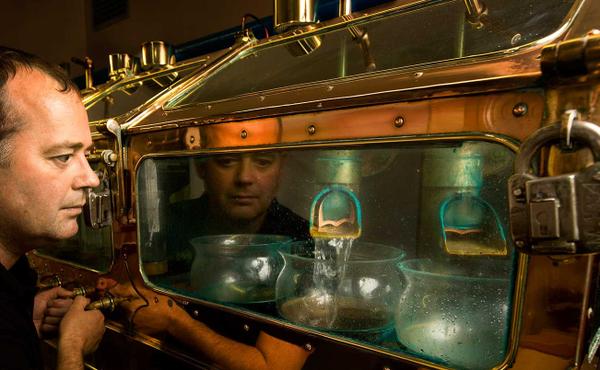 Glenfiddich (Valley of the Deer) is a family run distillery founded in 1887 and today still cherishes the traditions of whisky making passed on through the generations since that time. Get a look behind the scenes at how they do their work and how the unique flavours and smoothness of Glenfiddich Whisky are achieved. Whisky tasting is included in the tour.
The factory tour of the Glenfiddich Distillery includes a short film recounting the history of the company, followed by a tour of the distillery. See how the malted barley is mashed and then distilled and matured in oak casks. Following the tour the experts will guide you in how to "nose" and taste several of their world-famous single malt whiskies.
Visitors must be over 18 years of age in order to take the factory tour.
Glenfiddich Distillery is located 0.8km (½ mile) north of Dufftown, 82km (51 miles) north west of Aberdeen via the A96 (a drive of about 1 hour 20 minutes). Click the map pin icon to view the location on a map.
For more details about the Glenfiddich Distillery factory tour, including tour times, click the "More info" button below. Tour group sizes are limited so booking in advance is recommended.
Dufftown, Banffshire, Scotland, AB55 4DH, United Kingdom
£10.00

There may be other price categories (possibly higher or lower) available. Click the 'More Info' button for details.